Executive Boardroom
Fuel for the Future of Finance
Situation: The compliance requirements of securities regulations require financial institutions to capture more and more data across disparate communications channels. Using Artificial Intelligence (AI), Machine Learning (ML) and Robotic Process Automation (RPA) tools, such data has the potential to significantly increase the efficiency and profitability of financial services organisations.
Complication: There are significant hurdles for firms seeking to fully capitalise on these technologies, tools and techniques. The breadth of data, which encompasses everything from voice to electronic communication, must be assessed holistically â?" not only to find patterns of suspicious behaviour, but also to gain strategic insights for competitive advantage.
Resolution: New approaches to data capture, correlation, analysis and process automation open up new avenues to firms. They can deploy new, successful models to meet compliance needs, as well as generate smart business intelligence from captured communications data, including voice.
Takeaways:
Exploration of the challenges associated with capturing, correlating and making sense of communications data across a wide range of channels, business functions and asset classes.
Identification of the opportunities and benefits that can be realised from approaching these challenges the right way.
Investigation of the tools and techniques, particularly those using AI, ML & RPA, that can be deployed to meet the challenges and capitalise on the opportunities.
Assessment of future trends, challenges and opportunities around the use of AI, ML & RPA technologies for both regulatory compliance and strategic business insight.
Sponsored by: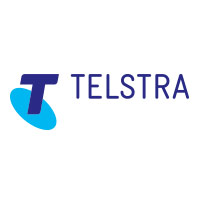 Telstra